Understanding The Quality of Signal Providers
Are you limited by time in trading cryptocurrency? Perhaps, you understand the concepts and strategies involved in cryptocurrency but lack the most essential asset to convert these into profit. Time is a valuable asset and in cryptocurrency, even if it involves buying and selling with a click of the mouse, the research and analysis process takes more time.
If you find yourself in this situation, then you can decide to use signal provider services. It involves a simple process where the signal is sent to you and you perform the trade. With this, all the research and analysis process is done while you use your time for other valuable things.
However, how do you ascertain the quality of these signals considering the money you want to use? Can one trust these signals? Having a basic understanding of how they work can go a long way. Furthermore, you need to understand how to judge signal services since it can be an uphill task when you decide to engage one.
What are Trading Signals?
Trading signals comprise of fundamental and technical analysis that enable traders to make a decision regarding when to sell or buy a digital asset. People who provide this kind of service are known as signal service providers. What happens in the market as regards price movement isn't something that is random. The price actions are triggered by technical indicators and fundamental developments. These fundamental developments are global economic news and other news events that affect the financial market.
On the other hand, technical analysis involves the study of market actions by interpreting information in a chart. There is every tendency that investors will buy or sell when the price of a commodity gets to a certain price level. This decision is triggered by various price actions over the years.
How to use Cryptocurrency Trading Signal Services
It is important to state that cryptocurrency signal services don't trade for you, rather they provide the signals. It is your responsibility to trade depending on what they tell you to trade – buy or sell. Additionally, the particular amount of money you decide to invest also depends on you.
The concept of stop loss and take profit is very easy to understand in trading – forex or cryptocurrency. To limit your losses and maximize your profits, the job of a reputable signal provider is to provide everything necessary to exit a trade through limit orders. A stop loss is a point where the trade automatically closes to prevent any further losses whereas a take profit is a point where you decide it is better to close your trade in profits.
For instance, a signal provider may inform you to buy Bitcoin at $18,900 while setting the stop loss and take profit at $17,700 and $25,150 respectively. Assuming the price got to $25,150, the net for your take profit will be $6,250 for each Bitcoin you invest. However, if the price falls to $17,700, your trade will automatically stop. In such a situation, you will lose $1,200.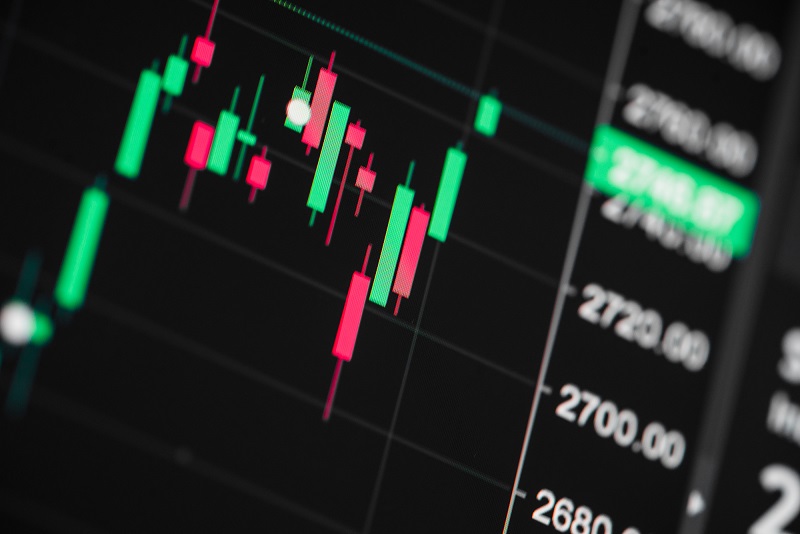 How to Judge Signal service providers
Managing your trade effectively can be the thin line between success and failure in your cryptocurrency trading. As already stated, not everyone has the time to trade. However, the only resort they have is to seek the services of signal providers. With the increasing number of crypto signal services, it is hard to choose the best providers with quality signals. So, how do you judge a good signal provider?
Service Quality
This is the foremost factor to consider when you decide to engage a service provider. Such a provider must have an impressive prediction success rate with each signal sent promptly. Additionally, verify if they provide these signals quickly to match the current market situation.
Free Trial
A simple way to determine if a signal provider is genuine is through the provision of a trial signal. You can check the quality of their signal within the free trial period to determine if they are worth using. Additionally, this will allow you to determine the reliability and quality of their services. Furthermore, it enables you to have complete confidence and trust in what they offer rather than using a service provider without any record of accomplishment.
Pricing system
In spite of the free trial, a genuine crypto signal provider will like you to subscribe to their services at some point. Importantly, run away from signal providers that focus on giving you a signal without any payment because they may not be legitimate. Adversely, you should avoid providers that request huge subscription fees. It is important to do your research before making the final decision.
Support
Especially if you are a new trader, at a certain period you may need some help. Therefore, a good signal provider must have a 24/7 support system for their client. Additionally, they must be knowledgeable about cryptocurrency and offer a swift response to any challenges.
Good Team
Only successful or profitable traders can provide profitable signal services. Importantly, cryptocurrency has attracted many unethical companies, hence it is paramount to examine the team behind the company providing signals. In line with this, the company must have a good community to ensure continuity in the flow of knowledge and ideas.
Signal Services to Avoid
Not all signal services are to be trusted. As a trader who wishes to succeed, you must look out for some warning signs in some providers and avoid them completely. But why should some signal services not be trusted? Here are the reasons why:
Poor reputation
Any trading signal service with poor customer support records should be avoided. Always look out mfor what the customers are saying concerning the service delivery. If the rating is low, it is a red flag.
Low level of prediction accuracy
If a service is notorious for providing signals that end up not giving you a high level of prediction accuracy, it should be avoided because it can make you easily lose your hard-earned income.
Signals that are difficult to comprehend.
If as a user, you can't easily understand how a signal is to be applied, it is better to avoid it. For instance, a service that offers Inverted Pin Bar should be avoided if you don't want to lose your money. These type of signals are quite confusing to newcomers to the art of trading. What makes this signal so confusing is where is the best spot to trade them from. If traded from the right spots, the Pin Bar could be trustworthy and highly dependable but if played from the wrong position, it easily loses its edge on the market.
Pin Bar With Wicks on the Other End
If a signal service provider offers you Pin Bars on the other end of the candle, it is another thing a newbie should try and avoid. Instead, it is better to make do with Pin Bars with long noses or wicks, as they are the best to use. Wicks on candles are frequently created from the order flow price action rejecting a level.
Conclusion
Nowadays, cryptocurrency trading signal services are on the rise and a constant threat to traders. Although they offer various benefits such as saving time, more profits, and a learning curve for beginners, they do have their downside. The tendency of not getting returns, difficulty started and being scammed are a few to mention.
Notwithstanding, finding a trustworthy provider can be a milestone for any trader considering the potentials in cryptocurrency. It is crucial not to sell cryptocurrency signal providers as an avenue to get rich quickly rather as a means of supplements your current income. Peradventure, you can add an additional $200 or $2000 to your monthly income without much effort, which can be attributed to success.
Crypto signals can be valuable tools to provide both fundamental and technical analysis for anyone in the cryptocurrency market. However, be on the watch out as the number of fraudulent signal providers is on the rise.
Best Crypto Signals 2022?
Check our Premium Binance Futures Signals